Three great books, for one great price.
Save $57.40!
For only $95.00 NZD, you can purchase three of Dr Joel Wallach's best-selling books:
Dead Doctors Don't Lie
Let's Play Doctor
Let's Play Herbal Doctor
$95.00
Dead Doctors Don't Lie
The Alternative Health "Tell-All" That Makes Doctors Cringe!
Skyrocketing health-care costs today are forcing people to take another look at conventional treatment and know how they can eliminate a major portion of costly medical expenses.
Autobiography of Dr Wallach
Learn how to prevent and reverse 412 diseases with vitamins, minerals, trace minerals, and herbs.
A 400-page expansion of that highly popular tape. It reveals facts that are opposite from what the medical community has led you to believe.
Gain a clear understanding of the importance of having ninety essential nutrients and sixty essential minerals and how they affect your body and health.
Don't wait for twenty years of expensive "double blind" studies to learn how to rescue your health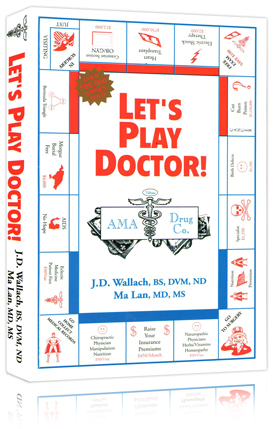 Let's Play Doctor
The Book That "Orthodox" Doctors Couldn't Kill.
This book teaches the ordinary people how to read doctor's prescription, how to interpret lab report and how to use vitamin, minerals and herbs to treat 400 most common diseases.
"How To" maximize your genetic potential for health and longevity.
Become your own primary health care provider
Learn the Alternative Healing Arts
Establish your own health clinic
Establish a home pharmacy
Home surgery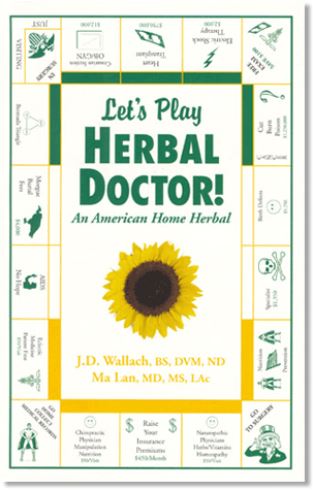 Let's Play Herbal Doctor
Let's Play Herbal Doctor is an excellent reference book, it explains in detail how to use herbs as plant medicines to treat hundreds of diseases.
Don't miss out on this amazing special offer! Save over $50 on these three books when you buy them together.